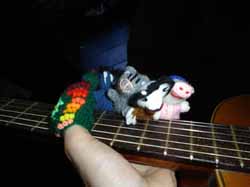 Neil Davidson | 1977 | Glasgow | Scotland
Improviser, guitarist, composer


Flapjack – with Raymond MacDonald (FMR)
Which Way Did He Go – Glasgow Improvisers Orchestra & Maggie Nicols (FMR)
Jellyfish – solo acoustic guitar (D&G)
Wolves on Fire – age of wire and string (D&G)
Munich/Glasgow – GIO & Evan Parker
The Lucky Black Cat System – Lied Music (Cenotaph LP)


He's an improvising guitar player.
In 2003 he formed the trio Age of Wire and String with Peter Nicholson and Jamie Allen. In the same year he joined the Glasgow Improvisers Orchestra, which has lead to a host of international collaborations. Since then his playing has expanded to include work with filmmaker Kate Burton, artists Aileen Campbell, Hanna Tuulikki and composer Nick Fells.
He has performed in small and large (GIO) ensembles with musicians such as Tatsuya Nakatani, Michel Doneda, Fred Frith, Keith Rowe, Evan Parker, Satoko Fujii, Steve Nobel, Maggie Nicols, Olivier Toulemonde, Nicolas Desmarchelier, Luke Fowler, Barry Guy, Maya Homburger, Tom Bancroft…
Regular improvising ensembles include duos with Raymond MacDonald, Peter Nicholson, Aileen Campbell and Una MacGlone.
Compositions include works for the Edinburgh Quartet and the Scottish Ensemble.