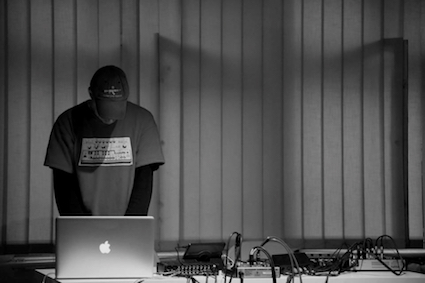 Niet F-n
electronics
Sound artist, electronic musician, experimenter born in Italy in 1978.
Lives and works between Italy and Spain.
Focused on the multiple possibilities of sound he works in different fields.
Besides his work as musician with the solo project ranter's bay and the duo 23RedAnts, or the collateral projects such as Noa:Mar or rec_L, he has Collaborated in the music for the theatrical performances by Licenciada Sotelo and Marco Regueiro in Spain and by Mending Dance Theatre in Taipei.
He also played the music for the exhibits of artists such as Prof. Bad Trip (IT), Pablo Orza (ES) and Frank Breidenbruch (DE).
Artist in residence at Laznia center of Contemporary Art in Gdansk (PL), has collaborated, within the project "Miastofon" by Gruby Punkt, in the creation of a subjective sound map which was selected to participate at Post Screen, international festival of art, new media and cybercultures in Lisbon (PT).
During this time he has performed in different independent festivals such as "Sinfonie per appartamenti", "WOS Festival" or "ALT festival" in Spain and abroad.
He also builds his own instruments through the practice of circuit bending.
In the last years he has released several works on label and netlabel worldwide.
All his works are released under a Creative Commons music licence as he believe in free culture.
nietfn.weebly.com